8 MOVIES YOU CAN WATCH WITH YOUR FAMILY & KIDS
Posted by ADMIN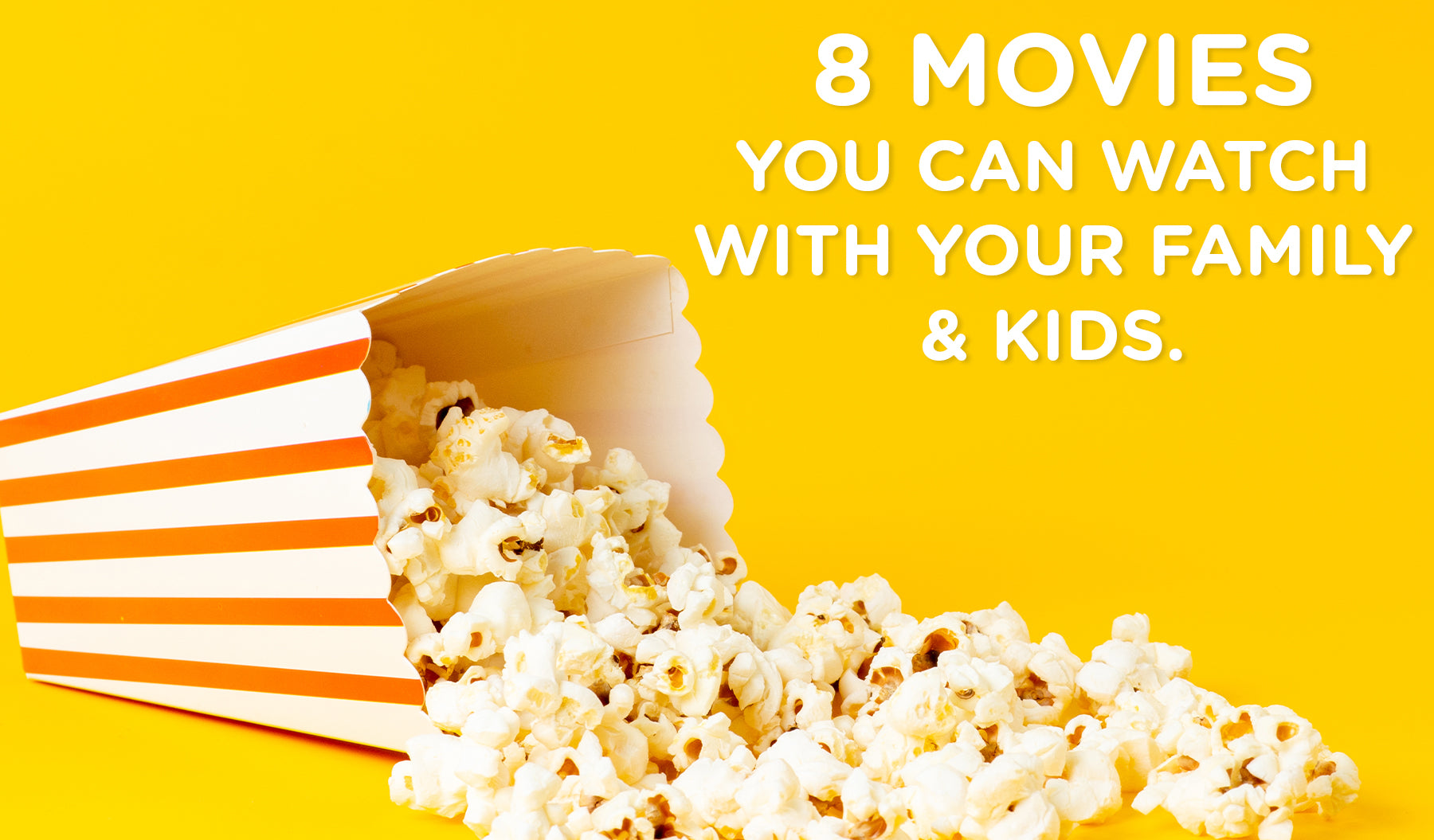 Movies are one of the most loved sources of entertainment. It's a world in itself full of fun, fantasy, action, thrill, emotion, and the list goes on. The true essence of enjoying movies is at the movie theatre but looking at the current scenario it's safe to enjoy it at home. You just need to stack up your favourite snacks and let the fun begin too with lots of comforts.
Watching movies with your family & kids have some amazing benefits:
Increases Bonding:
The quality time spent with the family while enjoying movies brings every member close. The laugh, the emotion shared improves the bond between kids and parents.
Improve Kid's Intellectual Abilities:
Movies with interesting subjects or scenes develop curiosity and questions in kids, which helps improve their intellectual abilities. 
Open Up with the Family:
The sole objective of watching movies with the family is to have fun and understand each other better. It allows the parents to understand their kids better and understand their likes, dislikes, and interact with them on different topics to open up and express their feelings in a better manner.
Improves Kids Communication Skills:
  Watching kids' favourite films excites them the most. They narrate the stories with much more enthusiasm and interact with a lot of energy, improving their communication skills.
Encourage Thinking Skills:
Understanding a movie scene or questioning something unusual encourages your kid's thinking skills. It is one of the crucial benefits of watching movies. 
Positive Takeaways:
Movies are made to address certain topics, and some movies have lots of positives to take from. These positive messages can be helpful for both the kids and parents as well. 
Both Bollywood and Hollywood have some great movies. We've shortlisted some of our favourites below that are great for family watching. Have a look:



     

The Pursuit of Happyness

     

Finding Nemo

     

Lion King

     

The Jungle Book

     

Home Alone

     

Harry Potter Series

     

Stanley Ka Dabba

     

Taare Zameen Par
These are a few of our picks, but the list goes on. Enjoy these and the which you would like to add to the list and make your family time the fun time. So, grab your munchies and enjoy watching. 
Collection 2019
Sale 70% Off
Title for image