5 TIPS AND TRICKS FOR A HEALTHY LIFESTYLE FOR YOUR KIDS
Posted by ADMIN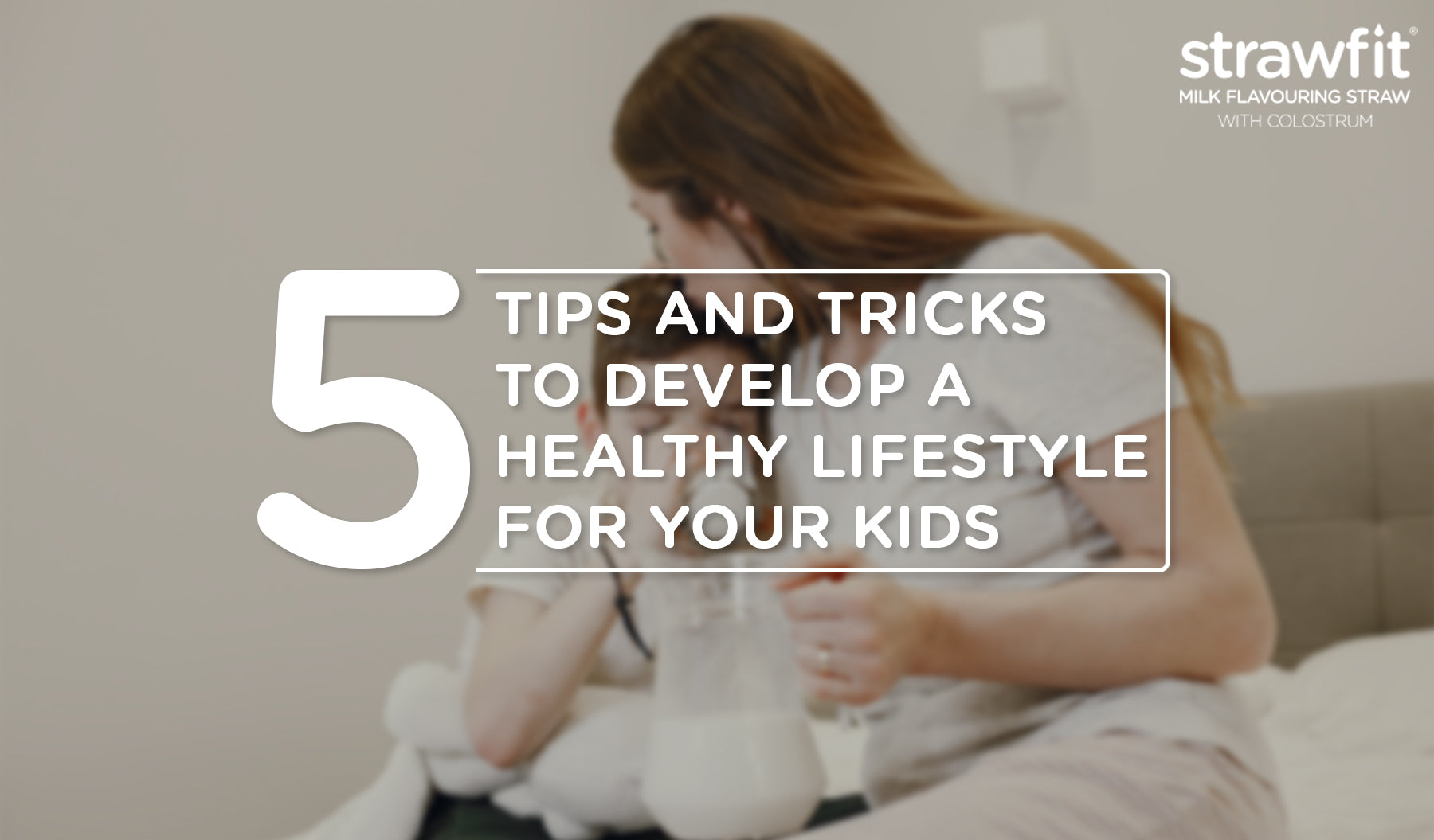 Being a parent, the most difficult task is to indulge your kids in a healthy lifestyle and offer them nutritious food. What makes it tougher is the easy availability of junk and unhealthy foods within the market attracting kids foremost. Also, the hustle-bustle of the fast-moving lifestyle ends up in an absence of attention on kids during their growth years.  
1. "All work and no play", that's not right!
Let your child play and enjoy once they are done with homework & assignments. It offers positivity and makes them physically fit as well.
2. Sleep is very important
Sound sleep helps your kid stay active, attentive & concentrate better in studies. Make sure that they have regular sleep patterns because the irregularity or disturbance within the sleep cycle may cause irritation, lack of attention & can even cause different health issues.
3. Don't let your kids dodge nutritious food!
Make food fun for kids! Indulge them in meal preps, make them read lists of ingredients on the pack you've got for them and allow them to know the pros & cons about those. Try to experiment with foods you offer, for instance rather than giving just a plain glass of milk, offer it with a strawberry milk flavouring straw or chocolate one.
4. Teach the importance of Physical Health
Let your kids know the importance of keeping the body fit. Teach about different sports regardless of indoors or outdoors, allow them to learn and understand about that particular sport. Apart from that, kids can choose other different modes of exercise like dancing, gardening etc.
5. It's good to enjoy
Being a parent, you shouldn't be too strict with kids about their diet. Having candy while shopping or popcorn while watching a movie are some of the activities that bring joy. It's our responsibility to balance their food choices and physical activities, they'll learn and enjoy.
Here are a few tips that you can consider being a parent or a guardian:
Don't bribe them with food "finish up your food, you'll get chocolates".

Don't pressurize for eating. Be polite while serving.

Avoid watching TV or using smartphones while eating.

Encourage them to be physically fit.

Connect with a doctor regarding supplementation for you and your kids.

Plan a family activity on weekends. 
Indulging with kids in healthy eating and regular physical activities will not only help kids & parents stay healthy but also fills positivity in your bond.
Happy Parenting!  
Collection 2019
Sale 70% Off
Title for image