5 Unique and Trending Food Gift Items For 2020.
Posted by ADMIN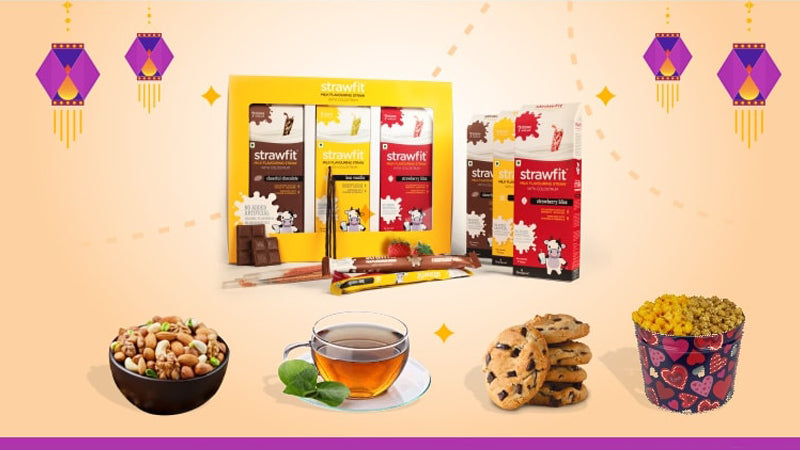 Thinking about what food items to include in the New Year Gift Hampers? If you're looking for delicious Food Gift items that are just not average, then try these 5 unique gifts that are perfect to go. Food items are just not economical and easy-to-find but also add value and positive touch to your gift hampers.
Here are the 5 unique Food Gifts that are perfect to include in Gift Hampers-
Dry Fruits with a bit of Twist-
Dry fruits are associated with the richness of any auspicious occasion . Well, this year, try choosing flavored or the dehydrated ones for some twist to the occasion. Spicy cashews, salted pistachios, almonds, Pine Nuts, Hazelnuts, Berries, Blackberries, Cantaloupe, Anise, raisins of different varieties are some options you can consider for your dry fruit hampers.



One Tip-




Choose dried fruits from cranberries to apricots, as they look more exotic and cost less.




Where can you get this from-




Try getting it from grocery stores and wholesale markets that sell them at the best price.
Strawfit Milk-Flavoring Straws
This is a unique and patented pack of milk-flavoring Straws. Each straw is super healthy and easy-to-carry. Strawfit also comes in a special assorted hamper pack that makes it fit to gift to a family and kids. The Straws contains balls of nutrients, that can just be dipped in the milk and then sipped. It also is a wonderful option to serve your guests when they arrive at your Home for Greetings. It is launched recently and has garnered wide attention Nationwide. You can get it online with FREE SHIPPING.



One Tip:




Use the Strawfit Hamper packs that contain all 3 flavors of Chocolate, Strawberry, and Vanilla

.
Herbal Teas and Coffee Blend
Herbal and Ayurvedic Teas are quite a vogue this season and you can pick different blends and flavors as a unique gift for the family. There is a flood of flavors that's available both offline and online- Lemon, Hibiscus, tulsi, honey, mint, etc. are some flavors that you can consider. You can also try mixing the herbal teas with high end- premium brands of arabica or large beans coffee, for some interesting blends.



One tip-




Buy bigger packs for the economy and use sachet packs to make several smaller assortments for different people. 




Where can you get this from-
Local Gourmet Stores will suggest you varieties at a lower price.
Cookies and Chocolates
While choosing cookies, the assortment plays an important role. Soft cookies such as brownies tend to work better.  Health-consciousness is on the rise these days and bite-sized tiny designed cookies look and work better than "large pieces,".  It is considered polite to include over a dozen pieces of cookies to send to a household. Mix an assortment of iced cookies with classics such as a chocolate-chip cookie, moist brownie, or a shaped sugar cookie. Don't forget to wrap them up in a wax paper.



One Tip-




Smaller cookies look more and are less likely to break en route.




Where can you get this from




Good Local bakeries and cafes
Flavored Popcorns Tins
Well, this makes a perfect food item to include in a Gift Hampers. Popcorns come in the delicious mash-up blend that is liked from a kid to grandmother.  Build a custom gift assortment of Caramel, Cheese, Corn Cheese, Cheddar, Classic Salted, Nutty, Mocha, Walnut that turns out to be a perfect gift for everyone in the Family.



 One tip-




Choose the popcorn Tins. They can also be used further to keep kitchen items which makes it a very useful gift to give.




Where can you get this from




- Online Websites, Local Gourmet Stores
We are sure that choosing one or more of these items in your list will make your gift smarter and look more attractive. Do not forget to incorporate our valuable tips into your New Year Gift Hampers.
Collection 2019
Sale 70% Off
Title for image