5 WAYS TO MAKE KIDS HAVE HEALTHIER FOOD CHOICES
Posted by ADMIN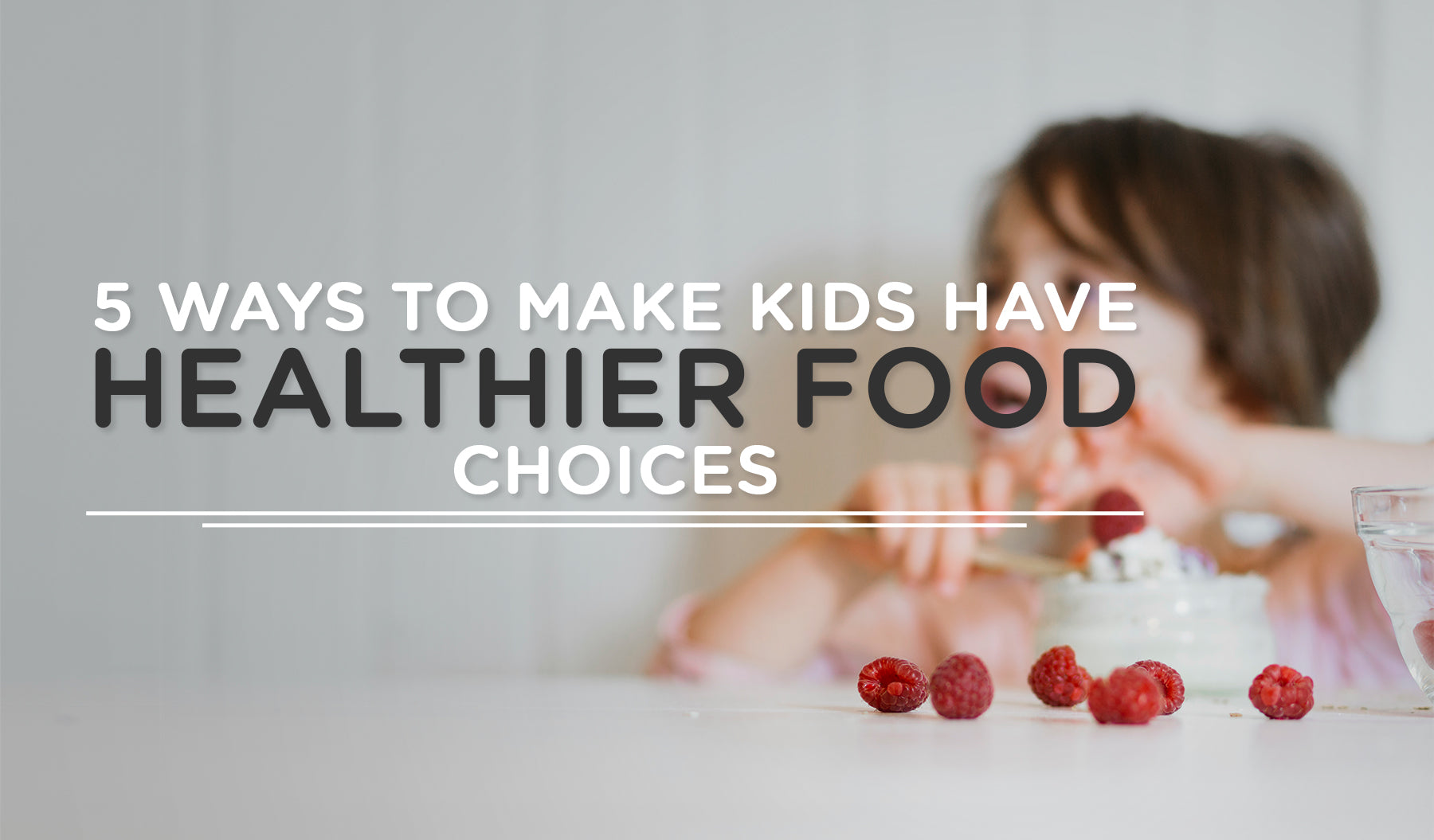 As parents, guardians we all have one question in our mind, "how can I help my child eat healthy?". 
Good eating and drinking habits play a crucial role in their growth. Healthy eating habits picked up at a young age will help them lead a healthier lifestyle in the future.
But every kid has their mood,  choices, way of eating, and it becomes hard for the parents to convince them. Here are some tips with which the dining table won't be a battle zone anymore.
1. Be The Role Model:
Lead Kids get influenced by the surrounding environment be you must take the initiative to eat healthily and lead by example in front of kids. Your eating habits will directly impact kids, so make sure that you include healthy food in your diet with a proper timetable and eating habits.
2. Fun Eating Utensils:
Get animal-shaped or other fun-shaped plates, bowls, cups, and other utensils. It will not only entice the kids but will also increase their interest in the food you offer. For example, you can serve fruits on a colourful square-shaped plate with a giraffe-shaped fork. The poppy colours will attract kids, and they'll get the necessary nutrients required.   
3. Teach The Importance of Food:
Every bite you have is crucial. Update kiddos' knowledge about various vitamins and minerals and teach them about the importance of having healthy food, especially for the picky eaters who understand the benefits of having healthy foods. For example, when you offer some dry fruits and nuts to the kids, tell them about the benefits of almonds, raisins, walnuts, etc.
4. Focus on Hydration:
Emphasize more on keeping kids hydrated. Give them a good amount of water all day long. Fresh fruit juices taste yum and are full of fibre; they'll surely enjoy sipping.
Milk plays a very crucial role in overall growth & development. A great source of calcium that ensures the strengthening of bones and teeth. You can make the glass of plain milk fun with strawberry milk flavouring healthy straws that make milk sipping super-fun for kids.
5. Occasional Treats are Good:
Offering healthy food can be monotonous and boring. It's ok to go out for a family treat once in a while. It will help them generate new tastes.
Many healthy yet tasty eatables are present in the market. Let them enjoy those and have fun!
Collection 2019
Sale 70% Off
Title for image