Make your kids love drinking milk- 4 smart ways to healthy milk.
Posted by ADMIN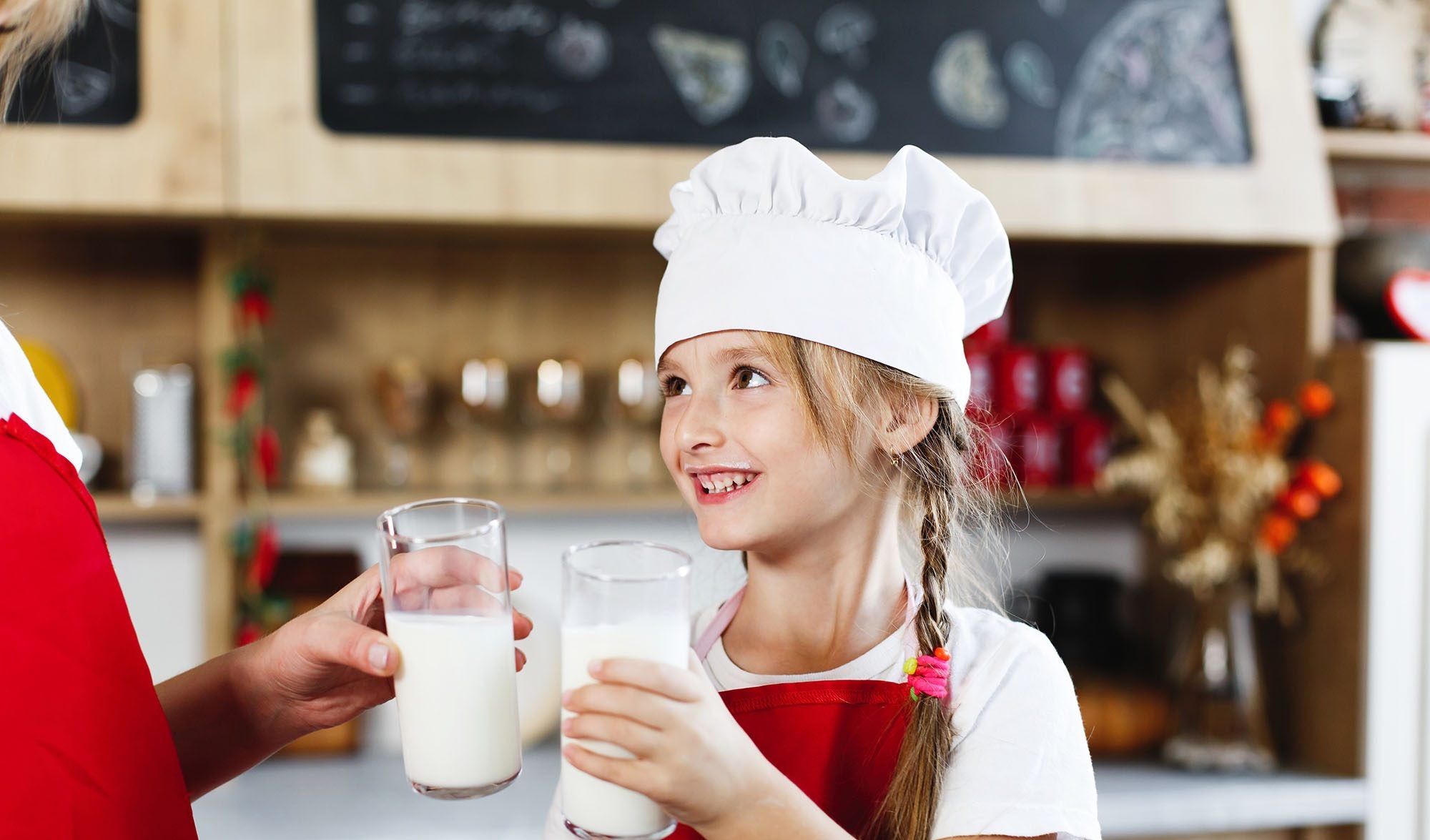 Milk is one of the most nutritious drink that mommies feed their children everyday.  But, it is what most of the kids are reluctant to sip on.  We are sharing with you 4 smart ways to make your kids love drinking milk-
Coloured Ice Cubes
Just chill with colours.
Coloured ice cubes is such an easy and fun way to decorate a glass of milk. You can add some ice cubes with a drop of regular food colouring to get the colours popping within a glass of milk for an exciting and colourful blast.
Milk with a twist
Change the form of the milk and see how a small twist makes a huge difference.
You can blend fresh fruits with milk to have a cool and nutritious spin on a milkshake. Why not give a try on delicious and lip smacking smoothies, that definitely are irresistible. And how can we forget about chocolates.

Chocolate milkshakes are best to make your kid love drinking milk

. It is an exciting treat without making them realise that he is actually drinking milk.
The Kesar

Badam Milk
Children are often drawn to colors. So, you can add
some hand full of crushed colourful nuts to give some color and element to their otherwise boring milk. Try mixing it in different colours to find out what colour will you finally get. This will interest children and will become a science experiment to carry on. The addition aid that this nutty treat would lend is:
Better Concentration and Extra Nutrients.
Accessorise Milk
Never underestimate the secret ingredients of food art! They can make your kids love drinking milk.
You might have come across a simple idea- "if it looks good, it tastes good". It is actually true. Try accessorising your milk with cute cups, sprinkled rims and funky frothing. It will entice your little ones to have a glass full of milk.
Do you know that drinking less milk in the growing years can make your

kid's immunity levels extremely low?
Collection 2019
Sale 70% Off
Title for image